Durable, long-lasting vinyl flooring
Give your kitchen and bathroom a fresh look with updated flooring that not only boosts your home's style but also makes cleaning super easy.
Choose luxury vinyl flooring for high-maintenance areas
Traditional flooring options, such as real wood or carpet, can be challenging to maintain in high footfall and wet areas like kitchens and bathrooms. Vinyl flooring offers an easily cleaned, maintained, and durable solution.
The benefits of vinyl flooring:
● Resistant to staining
● Hard-wearing for high-traffic areas
● Attractive, modern designs
● Versatile and suitable for various rooms
● Easy to clean and maintain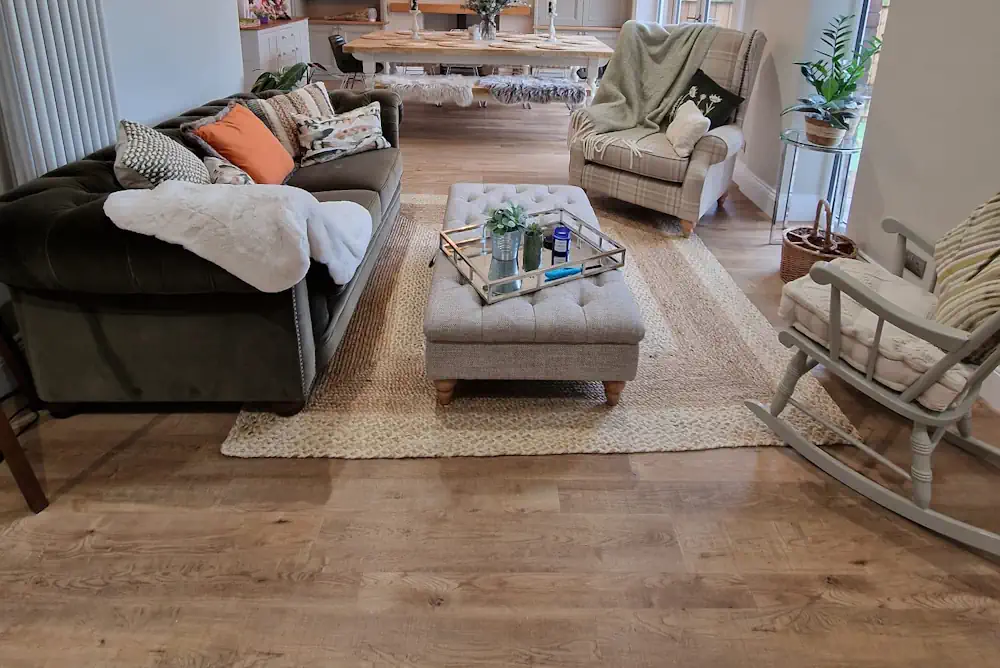 A stylish and practical upgrade
Upgrade your kitchen and bathroom with luxury vinyl flooring from Neil McBrearty Carpets in Carlisle. Enjoy the benefits of a stylish, practical, and easy-to-maintain flooring solution that enhances your home's appearance and value.
Need advice or help to measure your space?
Contact us today to schedule your FREE home measuring and sample service. Trust our experienced fitters to deliver a professional, lasting finish.
Or visit our showroom to view our extensive range of flooring and chat with our friendly team, who are always on hand to answer your questions.